Do you have a home and want to get creative? Do you have a free weekend? You can do some amazing things in those two or three days. It is up to you whether you add some new tile in a small bathroom or add some custom double barn doors.
Here are five easy home projects you could do in a weekend:
Paint a Room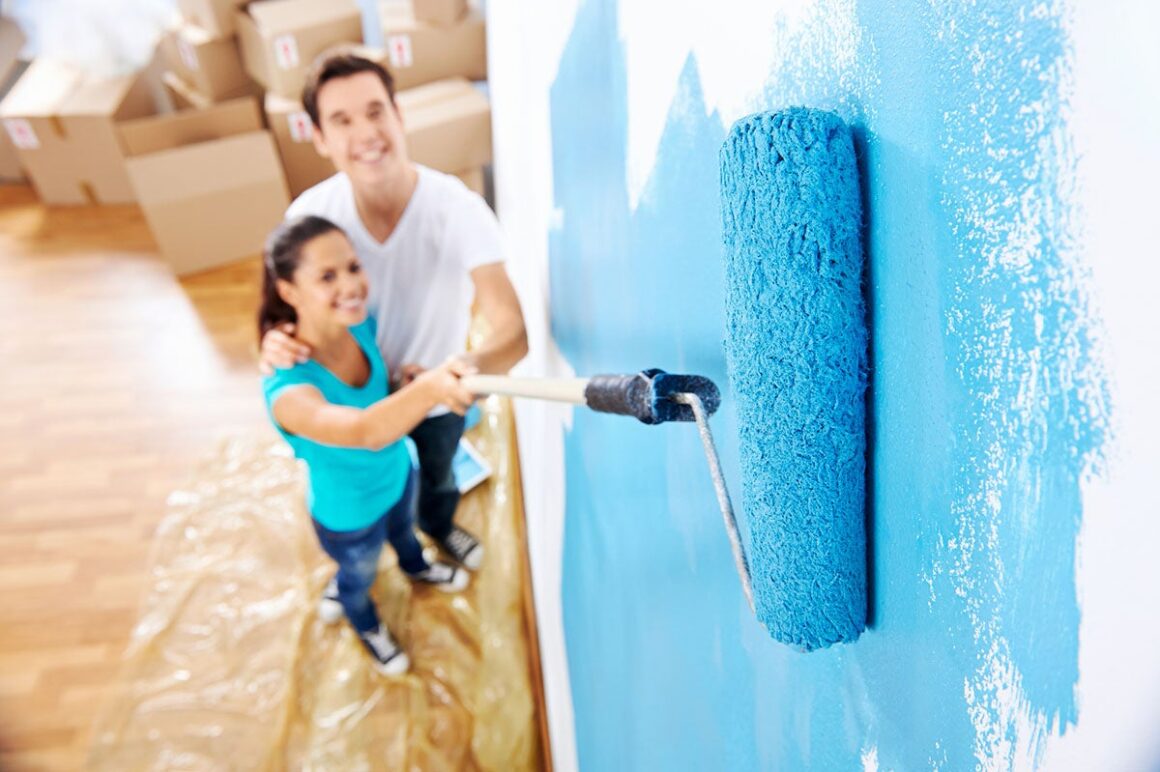 This is a quick and easy way to freshen up a space. You can paint a whole room in a single weekend, or just do a few accent walls to add some color to your home.
DIY painting can be a fun and rewarding home improvement project, but there are a few things you should know before you get started. First, it's important to prepare the space you will be painting. This includes things like covering furniture and flooring, repairing any holes or cracks in the walls, and removing any old paint or wallpaper. You should also make sure you have the right tools and materials, including paint, brushes, rollers, and drop cloths.
Once you have everything you need, it's important to take the time to properly prime and prepare the walls. This will help the paint adhere better and give you a smoother, more professional-looking finish. When it comes to actually painting, it's important to start with the ceiling and work your way down to the baseboards. Use long, even strokes, and take your time to avoid drips and splatters.
It's also a good idea to plan ahead and work in small sections, so you can make sure the paint is evenly applied and has time to dry before you move on to the next area. Finally, remember to clean up thoroughly when you're finished. This will help you avoid any messes and make it easier to tackle your next DIY painting project.
Organize Your Closet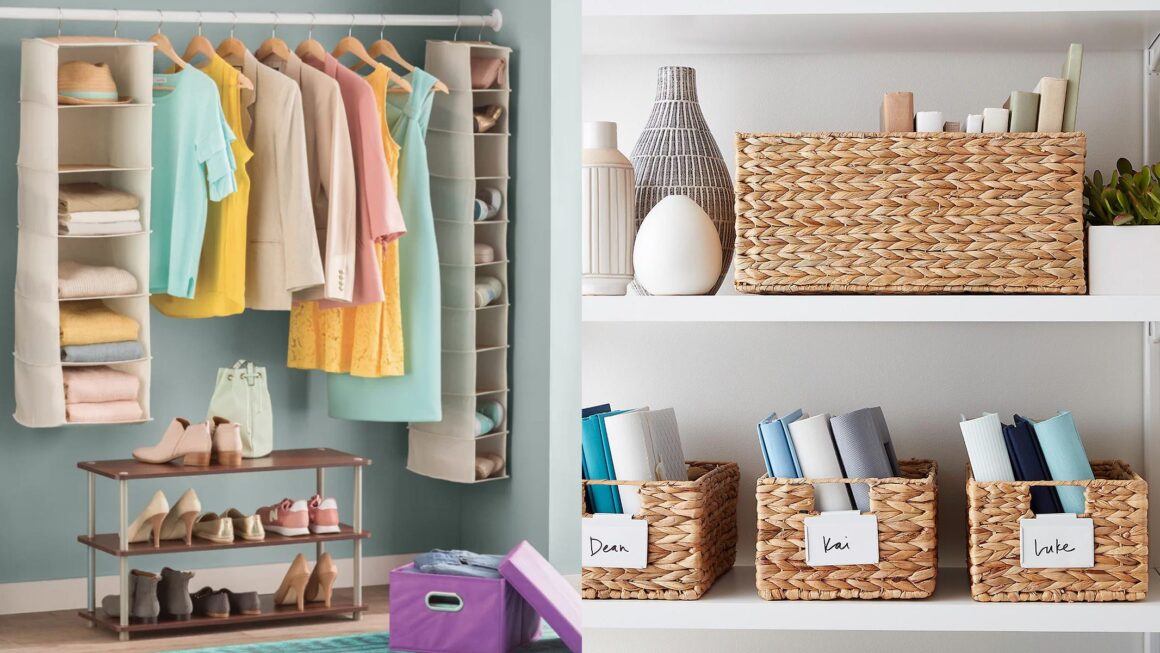 Clutter can build up quickly, especially in closets. Taking the time to declutter and organize your closet can make a big difference in how your space looks and feels.
Here are a few quick ways to organize your closet:
Sort through your clothes and get rid of anything you don't wear or need. Donate items that are in good condition, and throw away anything that is damaged or beyond repair.
Use dividers or bins to organize your clothes by categories, such as tops, bottoms, and dresses. This will make it easier to find what you're looking for and keep your clothes from getting mixed up.
Install shelves or hanging organizers to make use of vertical space and keep your clothes off the floor. This will give you more room for storage and make it easier to see what you have.
Use drawer organizers to keep small items like socks, underwear, and accessories neat and tidy. This will prevent these items from getting lost or tangled, and make it easier to find what you need.
Consider using a shoe organizer to keep your shoes from taking up too much space. This will help you see all your shoes at once and make it easier to find the pair you want to wear.
Plant a Garden
If you have a yard, you can use a weekend to start a garden. This can be as simple as planting some flowers in pots or as ambitious as creating a vegetable garden. It is up to you and it is according to the size of the garden plot that you have.
Update Your Lighting
Changing the lighting in your home can make a big difference in the atmosphere. You can replace old light fixtures, add new lamps, or even install new overhead lighting.
Replace old or outdated light fixtures with new ones. This is a relatively simple and affordable way to update the look of your space.
Add new lamps to dark corners or areas that need more light. You can choose from a wide range of styles and colors to suit your tastes and needs.
Install dimmer switches, which will allow you to adjust the brightness of your lights and create a more relaxed atmosphere.
DIY Home Decor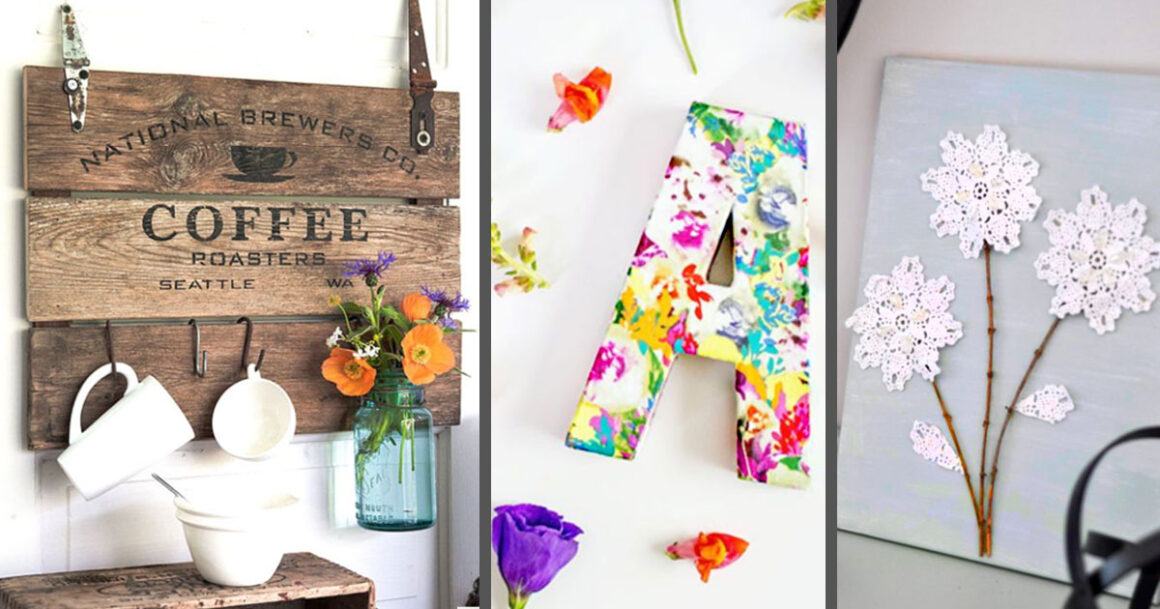 There are countless home decor projects you can do yourself. You could paint some old furniture, make some wall art, or even create a gallery wall of your favorite photos. It is as simple as that. Find photos from past vacations that you love and frame them. Put these pictures on the wall and it will be a conversation starter.
These are just a few ideas. There are so many more online. Choose the one you like the best and get it done on a weekend.