London's nightlife scene is a magnet for party enthusiasts from around the globe. With its diverse range of venues, there is something for everyone, whether you're into electronic music, rock, hip-hop, or jazz. The city is home to renowned DJs, talented musicians, and creative mixologists, making it a hub of entertainment and excitement. From the moment the sun sets, the city comes alive, pulsating with energy that can be felt in every corner. So, let's dive into the top destinations that will undoubtedly elevate your London nightlife experience.
Must-Visit Nightclubs: Where the Party Never Stops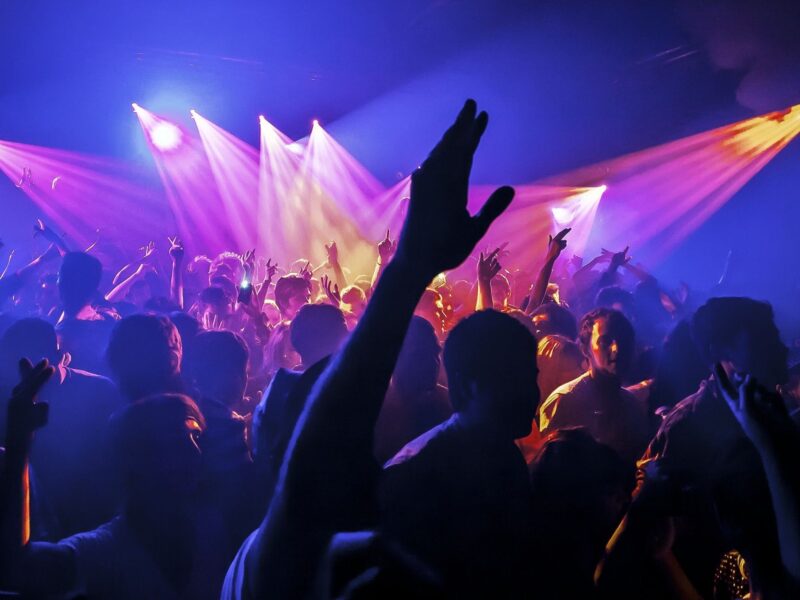 When it comes to nightclubs, London is a force to be reckoned with. It boasts legendary venues that have become institutions in the city's nightlife scene. Fabric, located in Farringdon, is a mecca for electronic music lovers, featuring cutting-edge sound systems and world-class DJs. If you're seeking a glamorous and exclusive experience, look no further than Cirque le Soir in Mayfair, where you can dance the night away surrounded by eccentric circus-themed decor. Other notable mentions include Ministry of Sound, Egg London, and Printworks, each offering its unique vibe and genre of music. Remember to check the club's dress code and entry requirements to avoid any disappointment.
Pub Crawl Adventures: Embrace the Local Drinking Culture
No guide to London's nightlife would be complete without mentioning the quintessential British pub crawl. The city is dotted with traditional pubs, each with its own character and charm. Start your pub crawl in Camden Town, famous for its live music scene and vibrant atmosphere. From there, venture to Shoreditch, known for its hipster bars and street art, and end your night in the historic and lively area of Soho. Don't forget to try some traditional British ales or sample the ever-popular gin and tonic. Engage with the locals, strike up conversations, and immerse yourself in the city's rich drinking culture.
Live Music Venues: Rock Out to London's Eclectic Sounds
London's music scene is renowned worldwide, and catching a live performance is a must for any nightlife enthusiast. From intimate jazz clubs to grand arenas, the city caters to all musical tastes. For an intimate and soulful experience, head to Ronnie Scott's in Soho, where jazz legends have graced the stage for decades. The O2 Arena, located in North Greenwich, hosts major concerts and international artists, providing a larger-than-life experience. For indie music lovers, The Old Blue Last in Shoreditch is a go-to venue, showcasing up-and-coming bands in an intimate setting. Don't miss out on the chance to witness London's eclectic sounds and immerse yourself in the vibrant music scene.
Themed Parties: Dress Up and Let Loose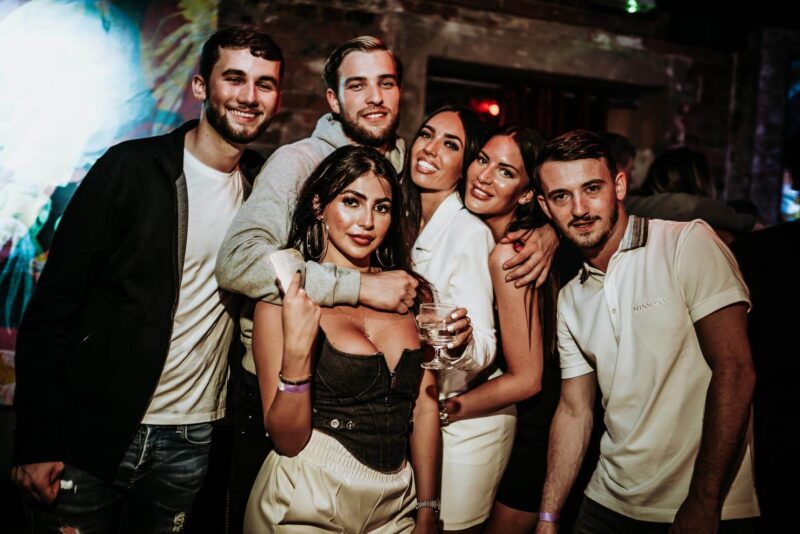 If you're looking to add an extra element of excitement and creativity to your night out, London's themed parties are the way to go. These events allow you to embrace your inner child or explore new personas while enjoying the electric atmosphere. The famous Boombox at The Book Club in Shoreditch offers a nostalgic '80s and '90s throwback, complete with retro decor and classic hits. If you're a fan of the supernatural, The Last Tuesday Society hosts immersive and theatrical parties with a dark twist. Whether it's a costume party, a masquerade ball, or a themed club night, London's vibrant nightlife scene has it all, providing an opportunity to unleash your imagination and dance the night away.
Late-Night Food Spots: Fuel Up After a Night of Dancing
After hours of dancing and revelry, you'll inevitably work up an appetite. Fortunately, London offers a myriad of late-night food spots to satisfy your cravings. Brick Lane in Shoreditch is a food lover's paradise, with its array of 24-hour bagel shops and curry houses. Indulge in a freshly baked bagel or savor the flavors of a spicy curry to replenish your energy. If you're in the mood for some gourmet burgers, head to Meatliquor in Marylebone or Patty & Bun in Liverpool Street. And for a taste of the local favorite, don't miss out on the classic fish and chips from The Golden Hind in Marylebone. These culinary delights will ensure you are properly fueled for the rest of your London nightlife adventure.
Networking Events: Connect with Like-Minded Individuals
London's nightlife isn't just about partying; it also presents opportunities for networking and socializing with like-minded individuals. Various organizations host networking events tailored to specific industries or interests. Whether you're an entrepreneur, a creative professional, or simply looking to expand your social circle, you may consider using ''escorts near me'' services and attending these events can lead to valuable connections and meaningful conversations. Keep an eye out for industry-specific meetups, social clubs, and professional networking groups that align with your interests. It's a chance to meet fascinating people and potentially open doors to new opportunities while enjoying the city's vibrant nightlife.
VIP Experiences: Elevate Your Night with Luxury Venues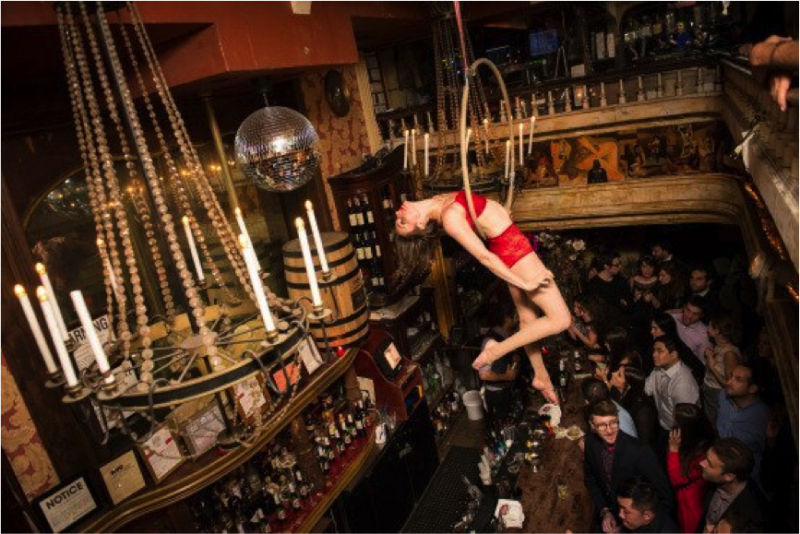 For those seeking a truly elevated and luxurious experience, London offers a range of VIP venues that cater to discerning party-goers. These exclusive establishments provide top-notch service, lavish interiors, and an air of sophistication. The Box Soho, renowned for its extravagant performances and celebrity clientele, offers a unique and provocative experience. If you prefer panoramic views of the city skyline, visit the rooftop bar at Madison in St. Paul's, where you can sip on signature cocktails while enjoying breathtaking vistas. Booking a VIP table or securing guestlist entry can grant you access to private areas, priority service, and an unforgettable night of luxury.
Safety Tips: Enjoy the Nightlife Responsibly and Stay Safe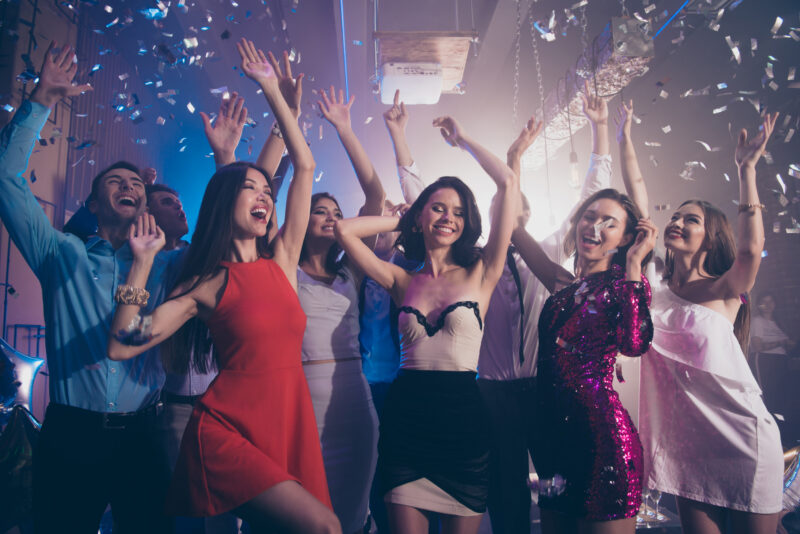 While London's nightlife scene is undeniably exciting, it's essential to prioritize safety and responsible enjoyment. Here are some tips to keep in mind:
– Plan your night and choose venues wisely. Research the area, read reviews, and ensure they align with your preferences and interests.
– Travel with a group of friends whenever possible. It's always safer to have people you trust by your side.
– Keep an eye on your drinks at all times. Avoid accepting drinks from strangers and be cautious of the possibility of drink spiking.
– Use licensed taxis or ride-sharing services to get around. Avoid walking alone late at night, especially in unfamiliar areas.
– Familiarize yourself with emergency contact numbers and the location of the nearest police stations or hospitals.
– Pace yourself when it comes to alcohol consumption. Stay hydrated and know your limits to avoid any potential health risks or impaired decision-making.
– Be aware of your surroundings and trust your instincts. If something feels off or uncomfortable, remove yourself from the situation.
– Carry only essential items and keep valuables secure. Avoid displaying expensive jewelry or electronic devices that might attract unwanted attention.
– Stay connected with friends or family members. Let someone know your plans and check in periodically throughout the night.
– Respect the venue rules and regulations. Behave responsibly, treat others with respect, and avoid engaging in any confrontations or altercations.
Remember, the goal is to have a memorable and enjoyable night while prioritizing your safety and well-being. By following these tips, you can fully immerse yourself in London's nightlife scene while keeping yourself protected.