Are you attending a business conference but have no one to bring with you? Networking isn't just about meeting new people – it's also about making a good impression and finding someone who can help make your experience more enjoyable. This article will look at how to find a plus one for your next business conference.
Well, discuss the importance of networking, tips for finding an ideal attendee, and resources that can help streamline the process. With careful planning and some creativity, you're sure to be able to find someone who will make your time at the event even more memorable!
How to Choose an Appropriate Plus One for Your Business Conference
When it comes to choosing a plus one for a business conference, there are many factors you should consider. First and foremost, your plus one should be someone who can contribute positively to the overall experience.
A good choice is someone who shares similar professional or industry interests as yourself so that they can have meaningful conversations with people at the event. Additionally, you don't want them to be too familiar with those attending the event; having someone who hasn't attended before allows for fresh perspectives in conversations and networking opportunities.
Another factor to keep in mind when picking your plus one is their comfort level at large events like this. If they haven't been to an event like this before, make sure they know what to expect and how best to network effectively during the conference.
This includes preparing beforehand through research on potential contacts or other topics of conversation that may come up during interactions at the event. Finally, pick someone flexible enough in case any last-minute changes occur about plans while attending the conference together!
Tips on Making Conversations at the Event
When it comes to making conversation at a business conference, the best thing you can do is be prepared. A great way to show your networking skills and make a good impression is by researching attendees beforehand so that when you meet them, you already have something in common.
Before the event starts, create an agenda of who you'd like to talk with and what topics interest both of you. That way, when it comes time for conversations at the conference, they won't feel forced or awkward.
Another tip for making conversation at a business conference is to ask open-ended questions. This will encourage people to share more about themselves and their experiences rather than simply giving one-word answers.
Additionally, follow up on points made during conversations; this shows genuine interest in someone's story and will help develop meaningful relationships throughout the event. Finally, don't forget that small talk matters too—asking about someone's interests outside work is often just as important as discussing professional topics!
Building Connections and Establishing Long-Term Relationships
Building connections and establishing long-term relationships is a key parts of networking and attending business conferences. While making conversation with new people can be daunting, there are ways to make it easier and more enjoyable for both parties.
Start by showing genuine interest in what the other person has to say; ask thoughtful questions that allow them to share their experiences or insights on certain topics – this will help create a meaningful connection between you two. Additionally, don't forget about following up after the conference! Sending an email or LinkedIn message afterward reinforces your relationship which could potentially lead to future collaborations down the road.
Finally, remember that networking isn't just about self-promotion; focus instead on how you can mutually benefit from each other's expertise as well as build lasting professional relationships with those at the event. With these tips in mind, you'll quickly have plenty of contacts through which to further your career goals!
Conclusion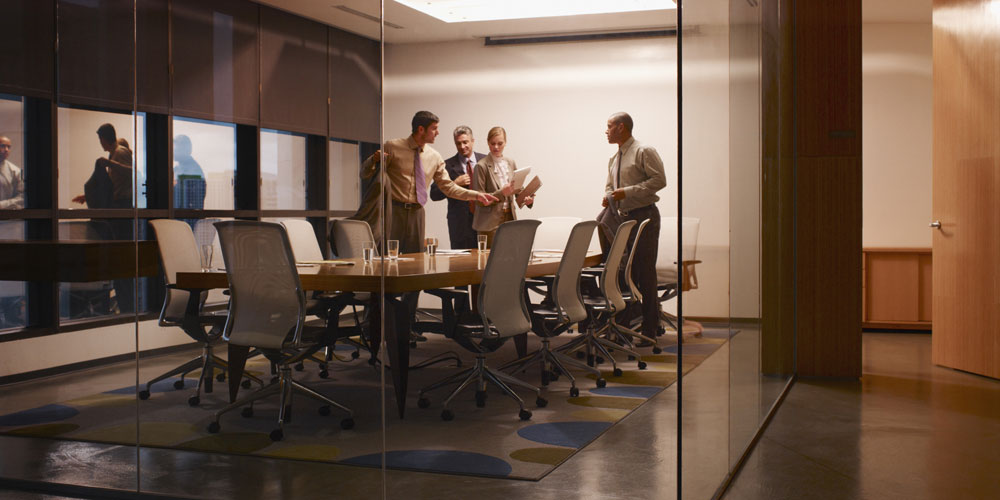 Networking is an integral part of business success, and attending conferences can be a great way to make meaningful connections. For those who don't have anyone to attend the conference with, finding a plus one can help make the experience that much more enjoyable.
With some proactive research and social media outreach, you can find someone suitable for your next conference in no time. If all else fails, why not look into hiring London escorts? They could provide both companionship and valuable insights about the event being attended.
In any case, networking is key in these situations so it's important to put yourself out there and see what comes back!